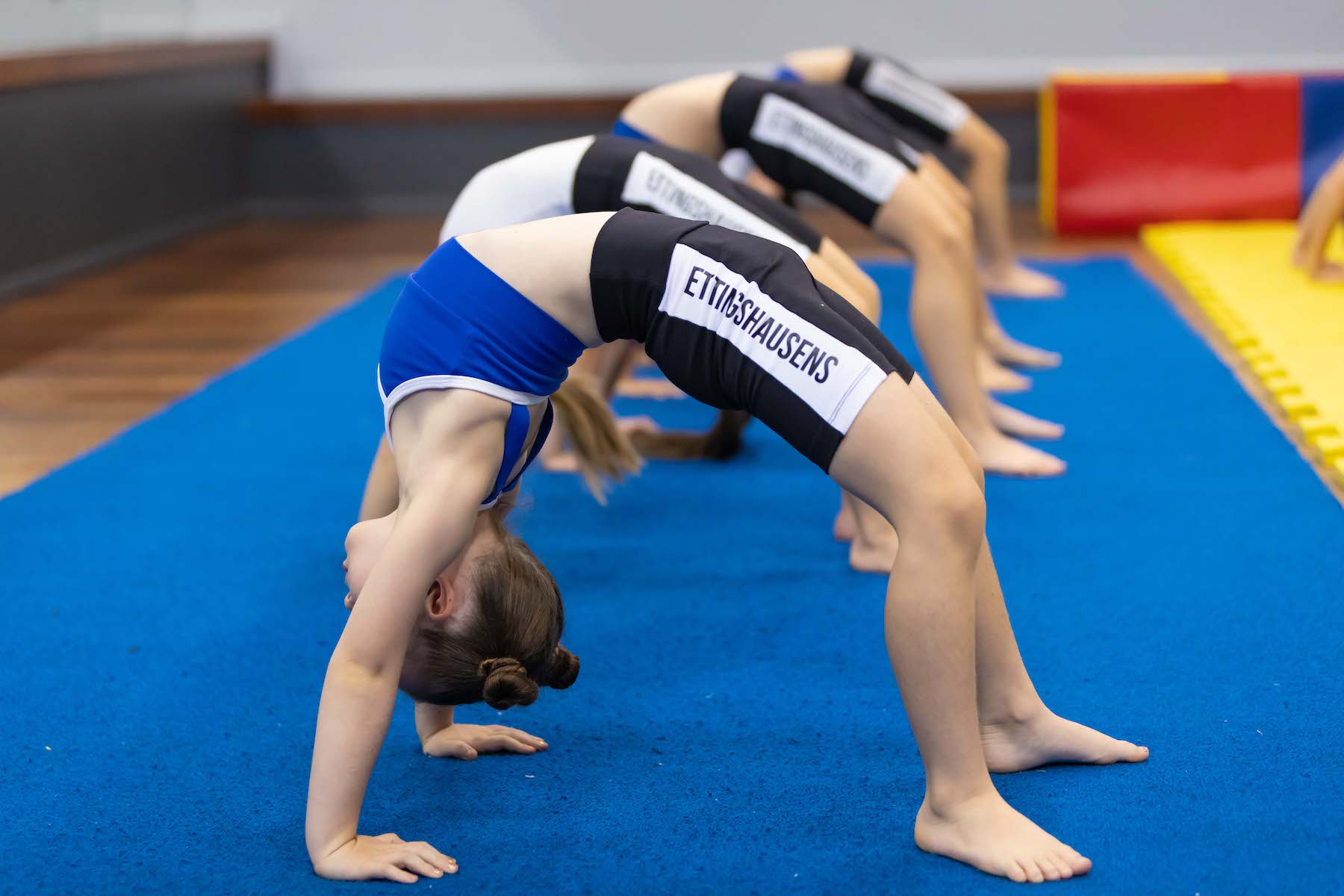 ACRO PROGRAMS AT ETTINGSHAUSENS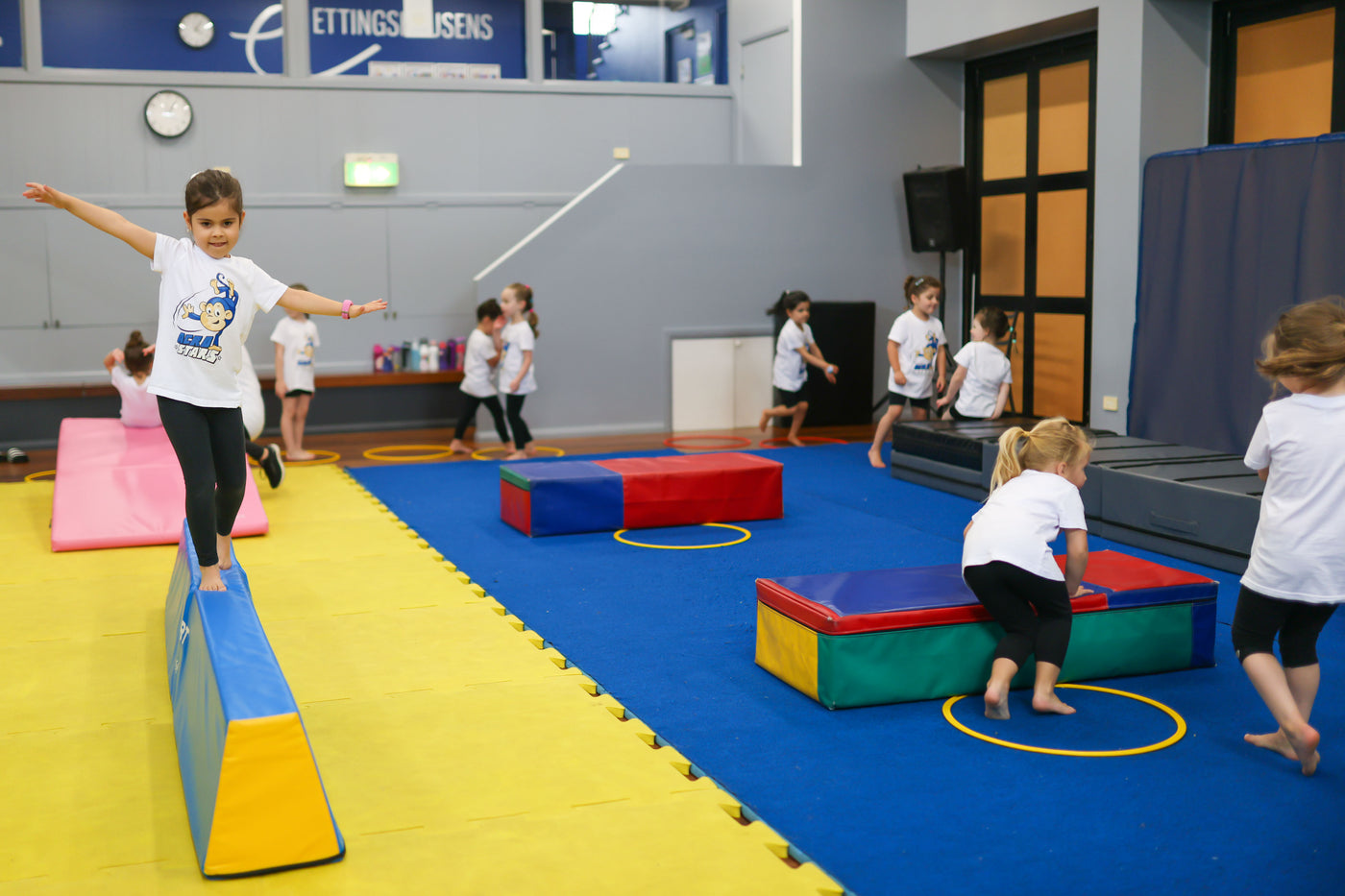 Acro Stars
This exciting class for students 3-5 years old is a floor-based gymnastics program where students will not only learn some exciting skills but also gain increased body awareness and strength.
The program includes safe progressions to both handstands and cartwheels, forward and backward rolls, back bends, trampoline jumps, balance beam skills and much more!
Our Acro Stars also learn how to stretch and support their body weight – all of this in a fun, encouraging environment!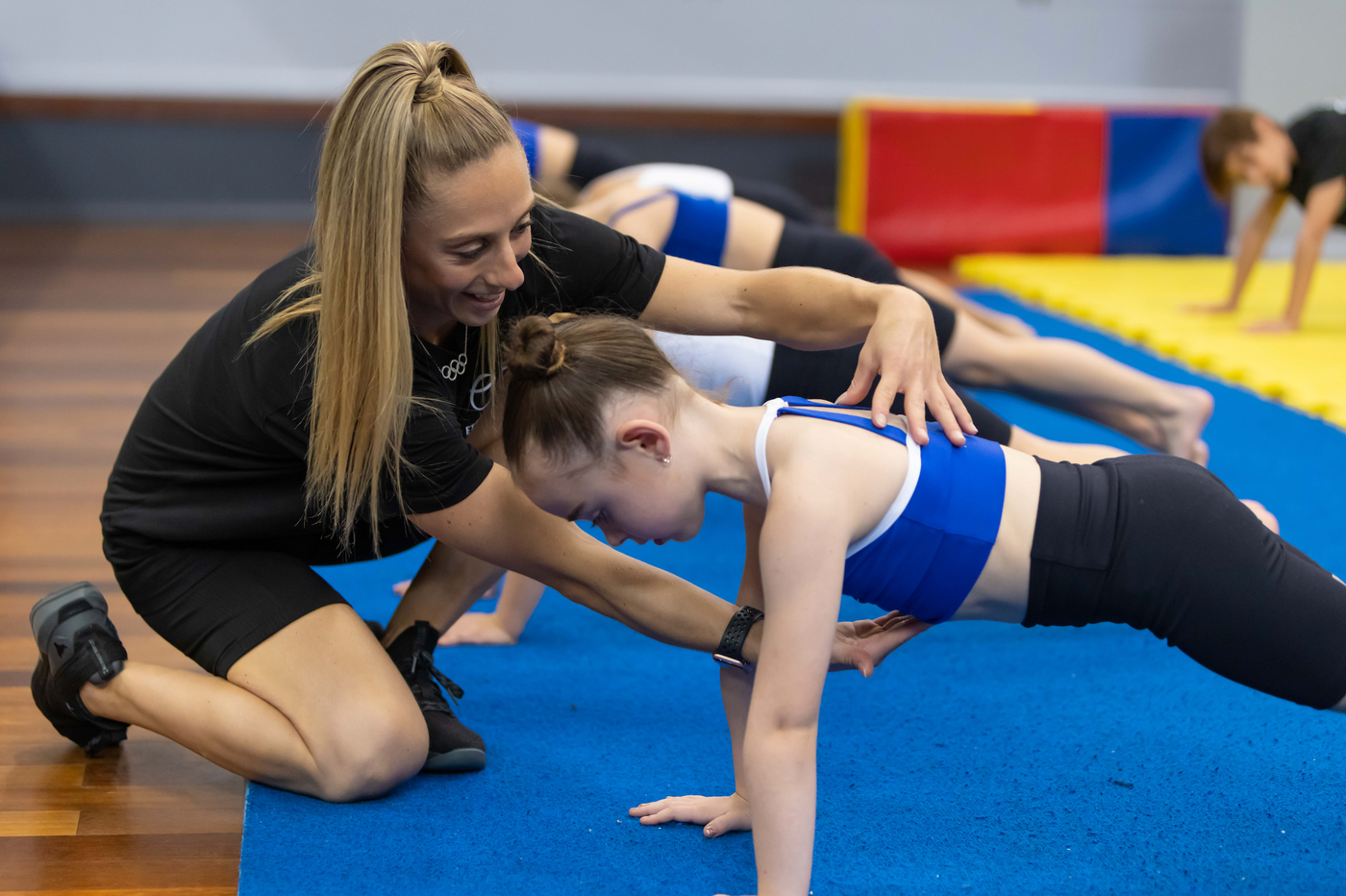 Acro
We offer a range of classes to suit all ages and skill levels. We are so lucky to have Olympian Steph Magiros teaching our classes and she ensures all skills are practiced safely and with the correct technique.
Students in our Acro classes learn safe progressions to skills such as tumbling, handstands, cartwheels and aerials.
Acro is also great for developing coordination and core strength which is essential for both dance and martial arts. Ettingshausens is a certified Acrobatic Arts studio, incorporating a lot of the course into our current Acro syllabus – including new progress report charts! Students will progress through different levels, after passing skills on their progress charts.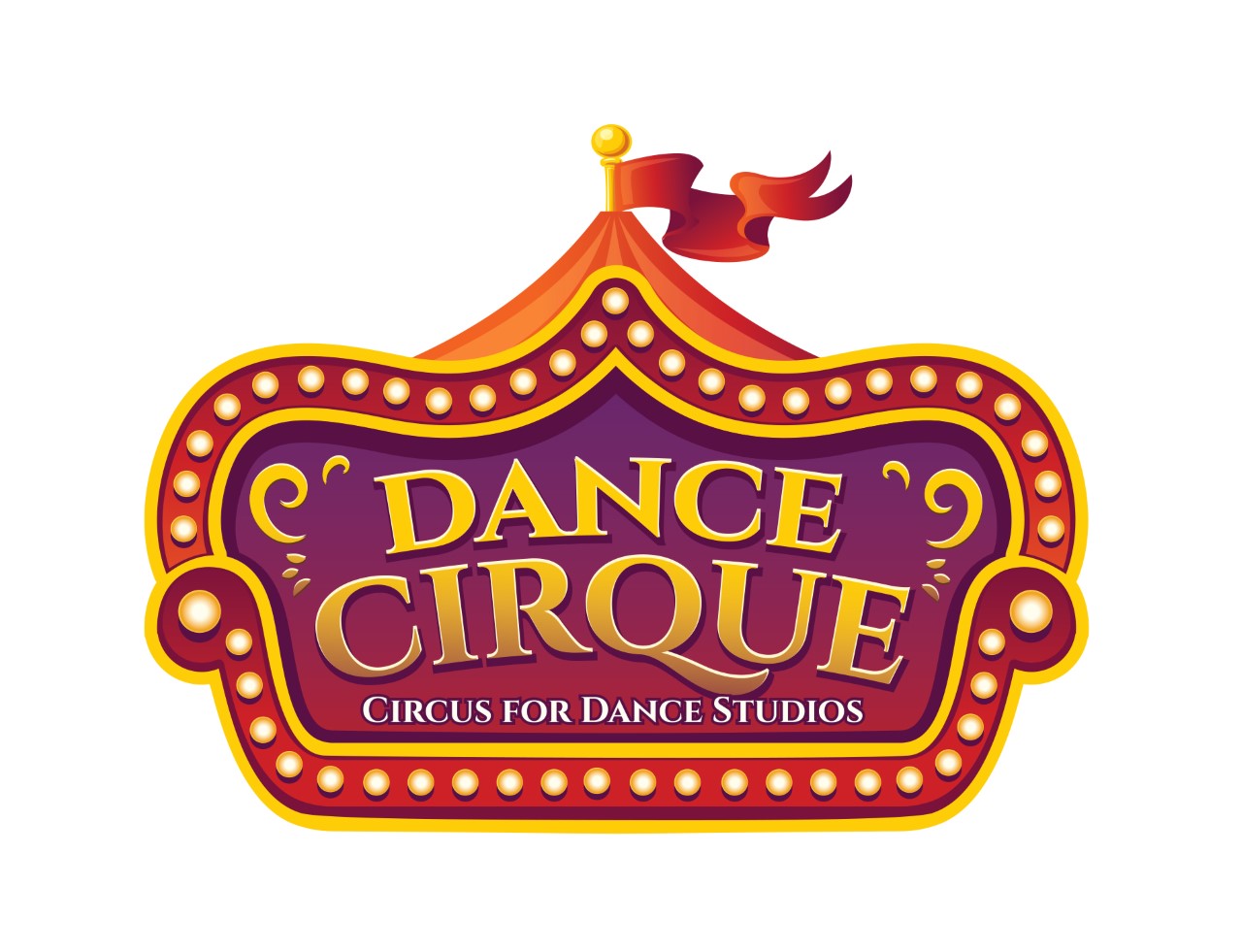 dance cirque - new in 2023!
Dance Cirque is coming to Ettingshausens in 2023!
Dance Cirque Circus classes are new and unique for children over 5 years of age. Watch as your child meets new friends, gains confidence and learns new skills in this super fun class. Class includes circuits, lyra, silks, trapeze, juggling, hula hoops and more all under the supervision of our fully qualified teachers.