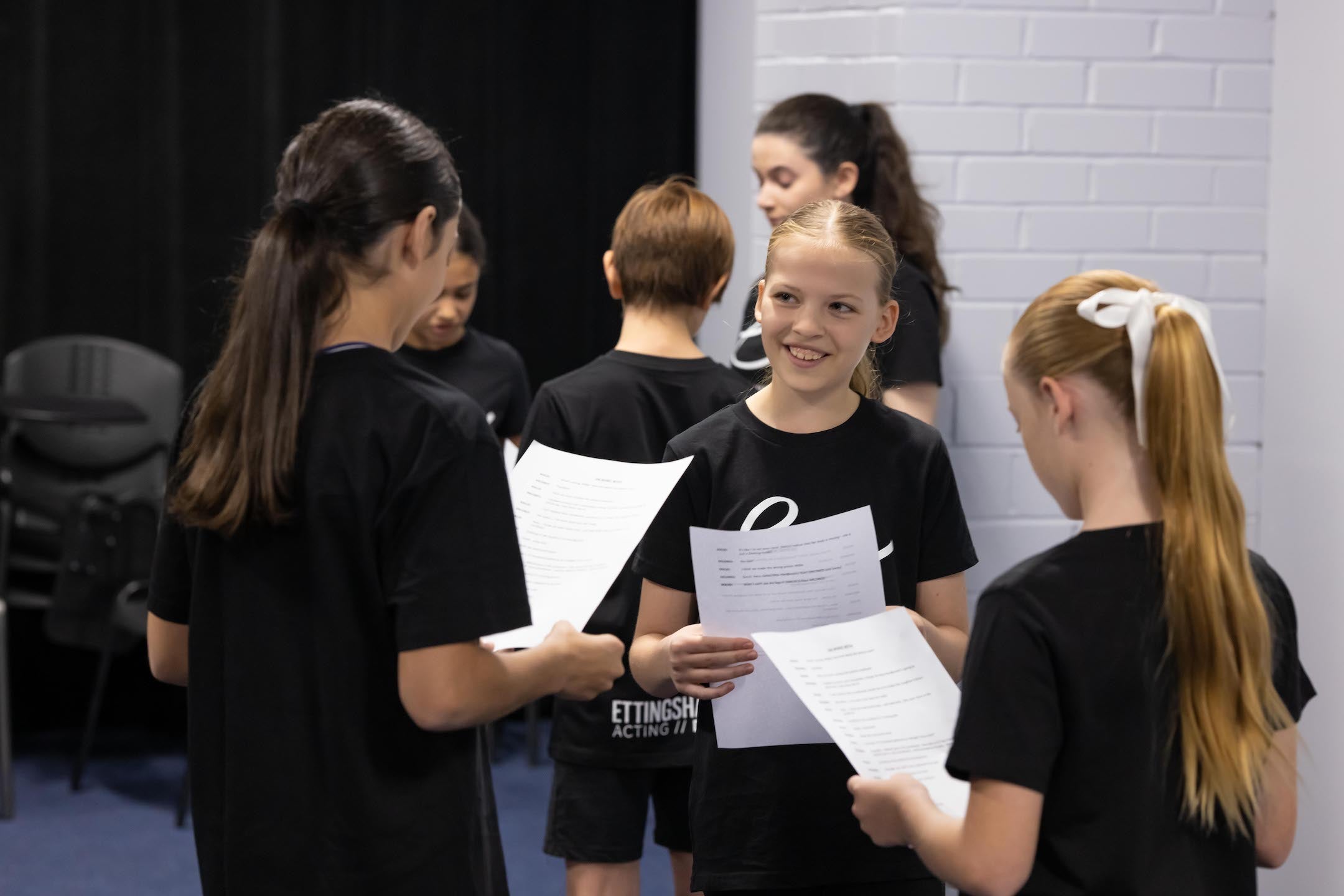 Theatre
Theatre Programs at Ettingshausens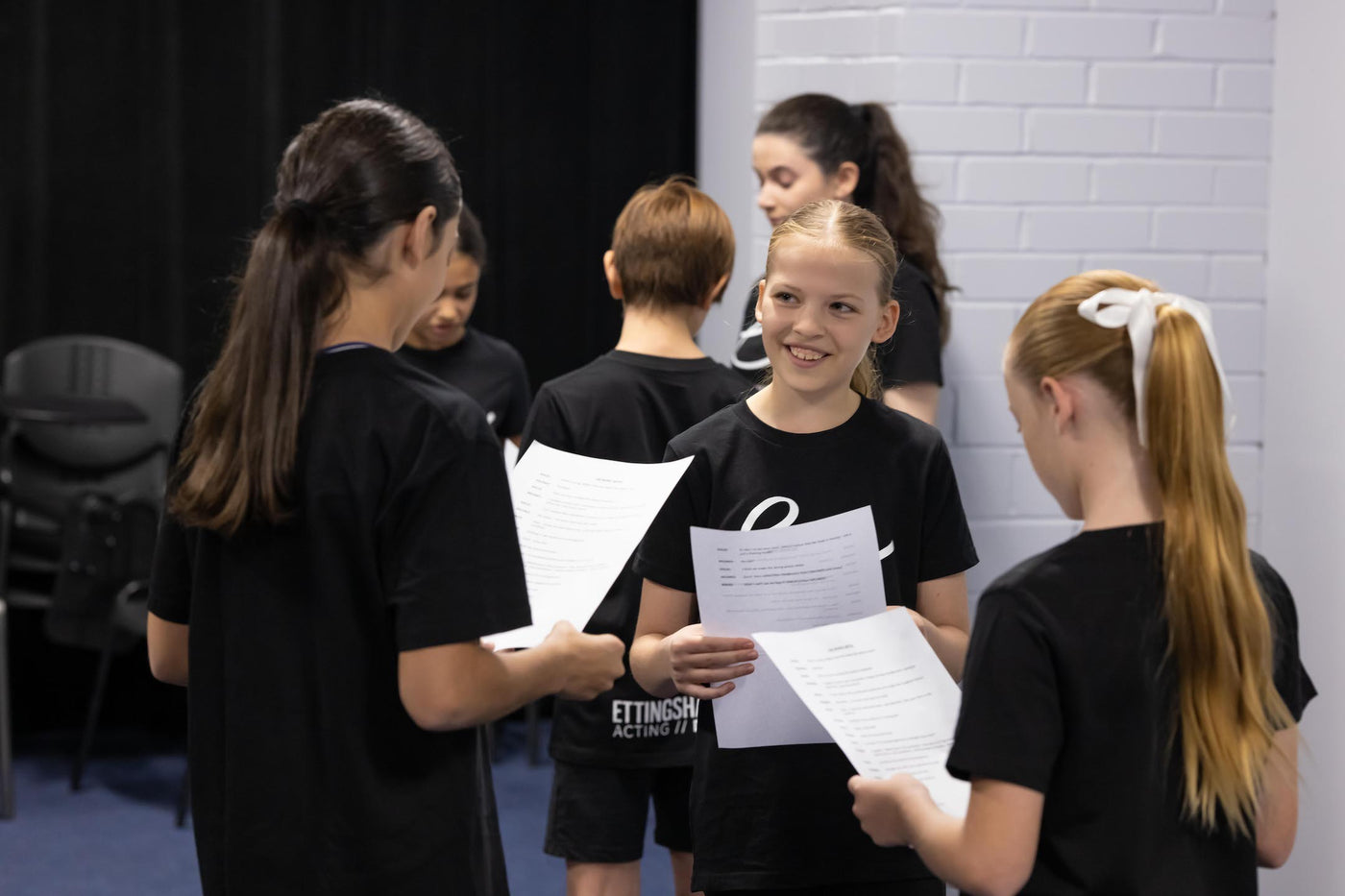 Ettingshausens Acting Division
In our Acting Program, actors aged 6-18 train in improvisation, scene work, playbuilding, stage technique, characterisation, physicality, and speech.

From script analysis, to audition technique, to performance opportunities, our Acting Division equips young artists with the skills to support them in their performing arts goals, whether that's working towards a career in the entertainment industry, or simply having fun and gaining confidence in class.

Through structured games, exercises, script work and devising, Acting Division students learn invaluable life skills in social connection, self expression, public speaking and collaboration.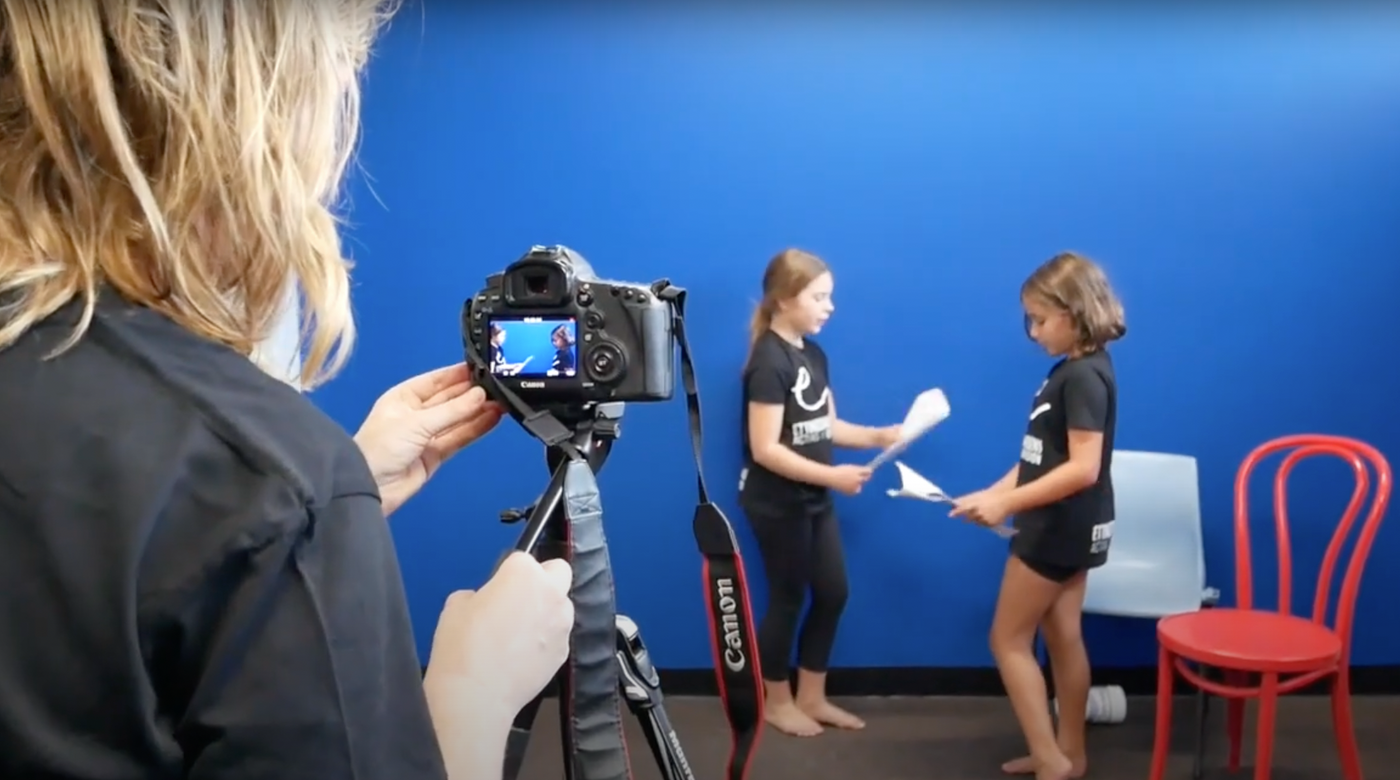 Film & TV
Has your child been itching to act in commercials, TV shows or films?
Experienced Director and Teacher Amanda Hood loves teaching kids to act in front of the camera.
Each week, Amanda will bring in a new script for students to work on, replicating a real-life film rehearsal room.
Students will learn high level acting skills, specifically how to analyse scenes and scripts, how to develop characters, improvisational skills and how to adjust to director's notes. They will get used to seeing themselves in front of the camera and working with other actors.

Apart from having a lot of fun, students will also develop confidence, improvisational skills and increased connections with others.